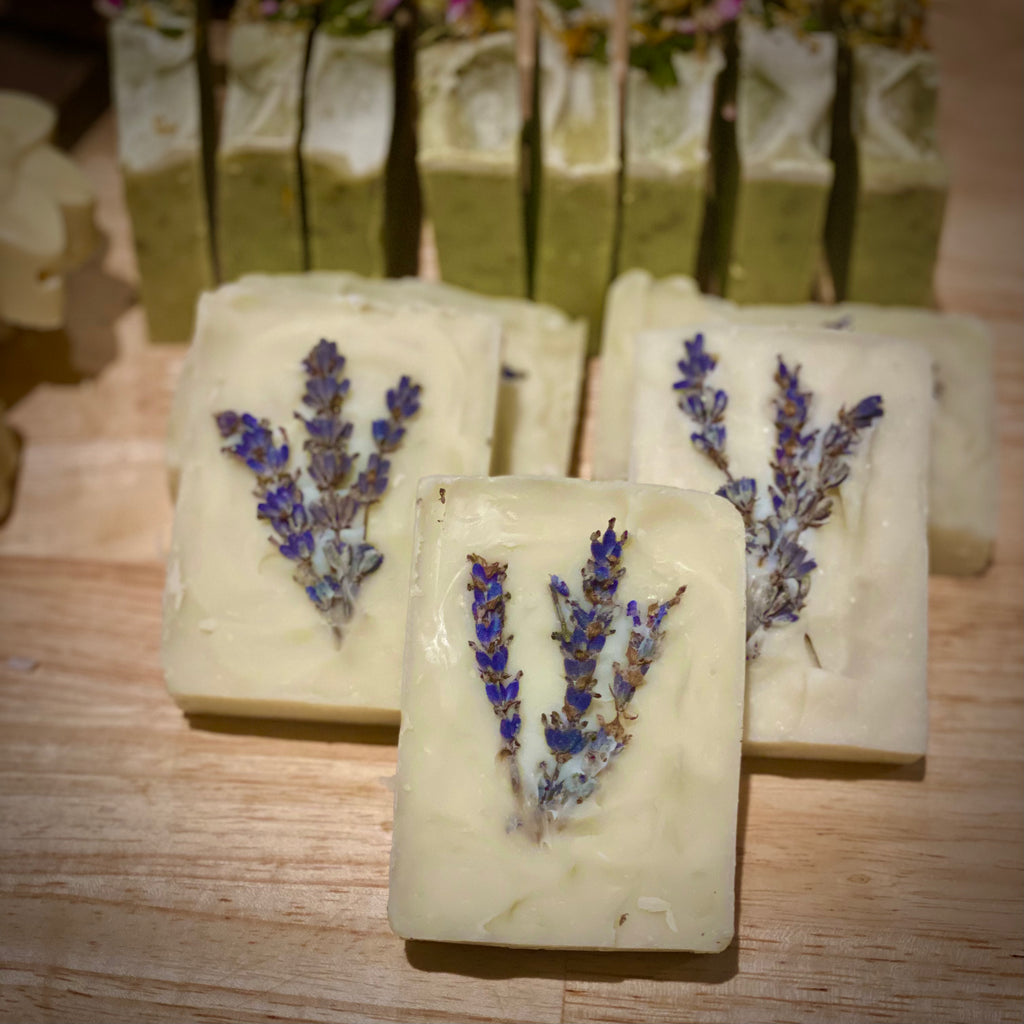 Lavender & Honey Artisan Soap
These beauties are sure to bring a little joy and relaxation with each and every use! This soap has a soft creamy lather and is extra moisturizing with the added shea butter.
Our Artisan Soaps always include some form of greatness: natural, organic, farm & wildcrafted ingredients and always handmade with love!
Ingredients: *English lavender, *olive oil, *coconut oil, *shea butter, *castor oil, kaolin clay, grapefruit seed extract, honey, *lavender essential oil (*denotes certified organic)
Ask a question