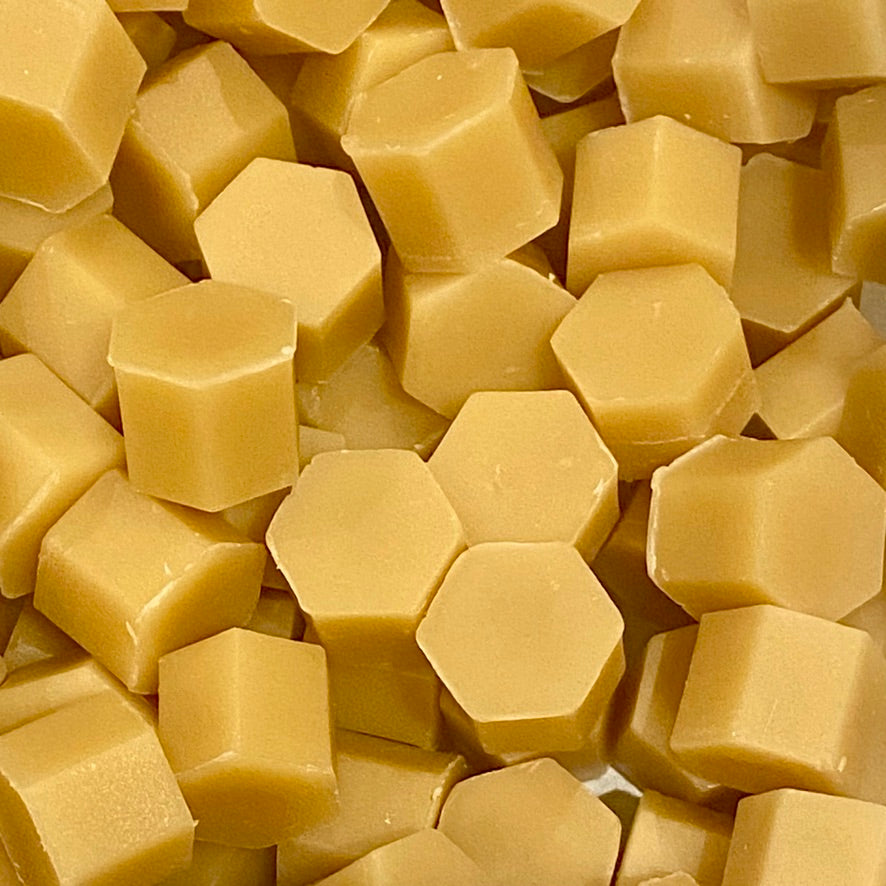 Wrap Refresher Blocks
Has your beeswax food wrap lost it's coating? This is normal and natural process. Good news, you don't have to compost it yet! You can bring it back to life with the 
6 cubes cover approximately a 12"x12" wrap and is made with our proprietary waxing formula.
Instructions: place beeswax wrap on parchment paper a few inches larger than wrap and centre on a cookie sheet. Place as many of the Wrap Refresher Cubes as necessary and take care not too close to the edge. Place in oven on the lowest setting (200F). Watch carefully as oven temperatures vary. If the wax pools, simply use a silicone brush to smooth out pools and move wax to the bare spots. Remove from oven and let cool. Voila! Your beeswax food wrap is now refreshed and sanitized!
**results may vary based condition of your wrap.
Includes 6 blocks